Pair the What's Up, Buttercup? Floral Masking Stencil with alcohol ink to create a stylish background on Yupo paper.
It has been a while since I used my inks, so it was fun to play around and experiment. I love how the movement of the ink unintentionally mimics the shape of flowers. It happened so organically.
Using Alcohol Ink on the Buttercup Masking Stencil
Squeeze several drops of Eggplant Alcohol ink onto a Yupo panel. Add isopropyl alcohol dispensed from a Needle-tipped Applicator to move the ink around the surface. If the ink dries too fast, add more isopropyl alcohol to reactivate it. Tip: Use a baby nasal aspirator to assist in the movement of the inks.
Position the stencil over the panel.
Saturate a paper towel with isopropyl alcohol.
Press the paper towel onto the stencil to activate the ink on the Yupo paper.
Carefully remove the stencil to reveal a beautifully marbled background.
Use an ink applicator brush to apply Fuchsia ink through the masking stencil on a pink card base. Trim the alcohol ink panel and mat with purple. Adhere to card base. Stamp the Regatta sentiment in Amethyst Hybrid Ink on a purple scrap. Embellish with sequins and a bit of coordinating ribbon.
Let's take a look at the finished card.
Looking for more alcohol ink ideas? Visit the blog posts below for more ways to use them with your favorite Club Scrap collections.
Blended Alcohol Ink - Coffeehouse collection
Alcohol Ink Stamping - Geodes collection
Alcohol Ink Gelli Prints - Peony collection
CS Hybrid Ink Pads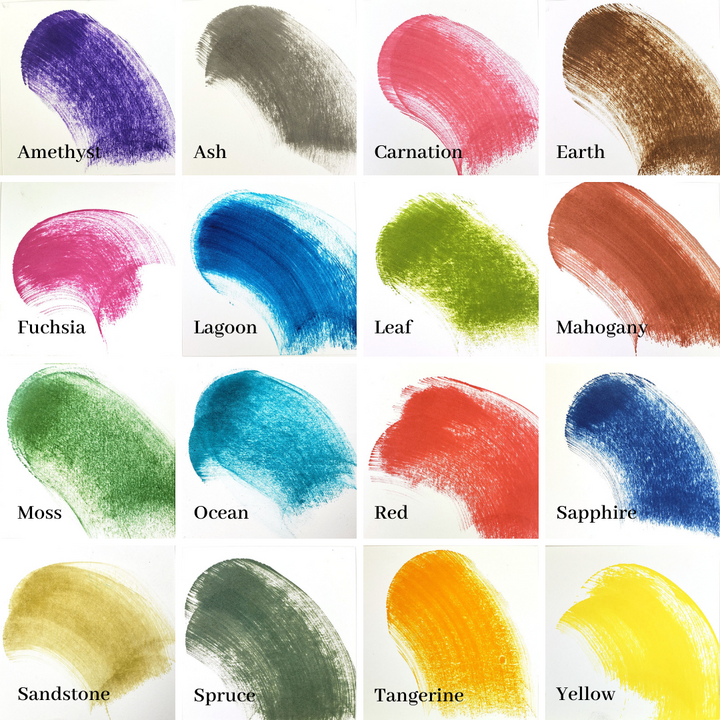 $6.35
Exclusively Club Scrap®, this hybrid craft ink combines the most exceptional ingredients of both pigments and dyes for a fine, crisp, fast-drying image! Don't forget to stock up on re-inkers!… Read More