Create a super simple background with the Ink Duo stenciling technique featuring the What's Up, Buttercup? collection.
Ink Duo Stenciled Cards
Creating tone-on-tone backgrounds doesn't have to be complicated. To replicate this technique, gather the following supplies: January's Floral Masking stencil and Pack of Panels, along with a selection of hybrid inks and ink applicator tool(s).
Ink Duo "How To"
Secure the What's Up, Buttercup? stencil to the back of a yellow panel with clear tape.
Apply the lightest color (Yellow) through the stencil with an Ink Applicator Brush.
Add the darker color (Tangerine) to the centers of each flower.
Clean the stencil thoroughly before switching ink colors.
Repeat the process above using Fuchsia and Amethyst inks on a Purple panel.
Clean stencil. Create a third background panel using Ocean and Sapphire ink on Green Plain.
Pair each stenciled panel with a color-coordinated card base and mat. Complete the cards with stamped sentiments.
I hope you enjoyed this quick and easy technique. Please join us on our Club Scrap Chat Group where I encourage you to share artwork created with this (or any other) technique. Happy stenciling!
CS Hybrid Ink Pads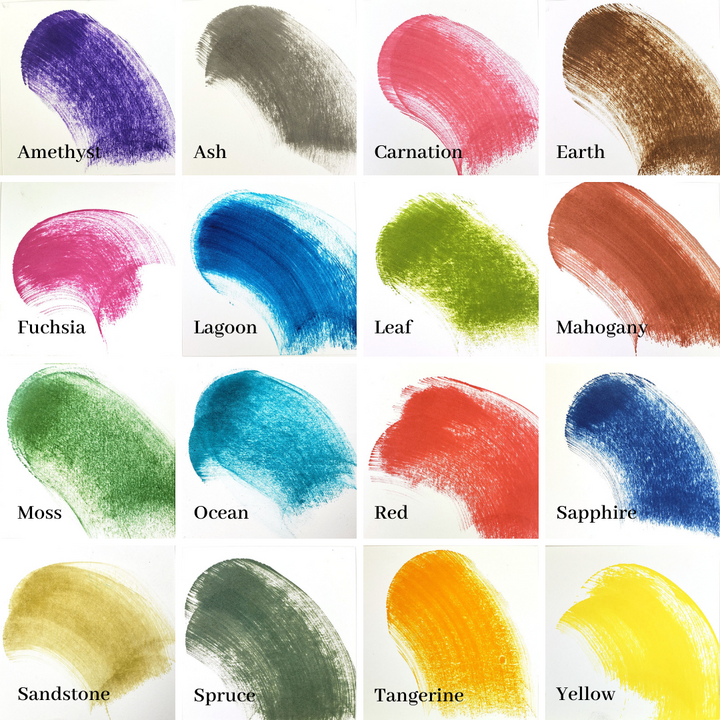 $6.35
Exclusively Club Scrap®, this hybrid craft ink combines the most exceptional ingredients of both pigments and dyes for a fine, crisp, fast-drying image! Don't forget to stock up on re-inkers!… Read More