After being behind the last two months, I'm proud to say I completed September's Riverbend Page Kit in record time! The layouts are simply gorgeous and the color palette goes with nearly everything.
Riverbend Page Kit
Even though each Club Scrap Page Kit creates eight coordinating pages, I may not utilize all of them for a single occasion or event. I usually try to look at each two-page spread independently when selecting my photos.
Layout 1 & 2
My father's nature photos from his daily "walkabouts" are a natural fit for this collection. He takes a TON of photos of the flora and fauna by our local river.
Nest a photo onto an Aqua plain (Pack of Panels) and center onto the 4x6" cutapart. Loop two lengths of ribbon across the bottom to camouflage the sentiment.
Layout 3 & 4
The only change here is rotating the photo mats on the left side to accommodate horizontal photos.
Layout 5 & 6
What happens when you have the perfect photos for a layout - but you don't have enough to fill all of the photo mats?
On the left page, create a collage of cutaparts (Card Kit Cutaparts) to fill the second vertical photo mat.
On the right, center a vertical photo over the two horizontal mats. Create nesting mats from the Card Kit Print and Dark Green plain. Crop an extra cutapart image to fit the square mat in the bottom corner.
Layout 7 & 8
More of Dad's nature photos fill this two-page spread.
Crop a horizontal photo to cover the text and journaling portion of the border cutapart at the top of the page.
On the right, rearrange the mats to change their orientation and cover the tent image.
---
I look forward to seeing what memories you'll scrap on the Riverbend collection. Be sure to share your work with fellow Club Scrap enthusiasts on our Chat group on Facebook!
Riverbend Page Kit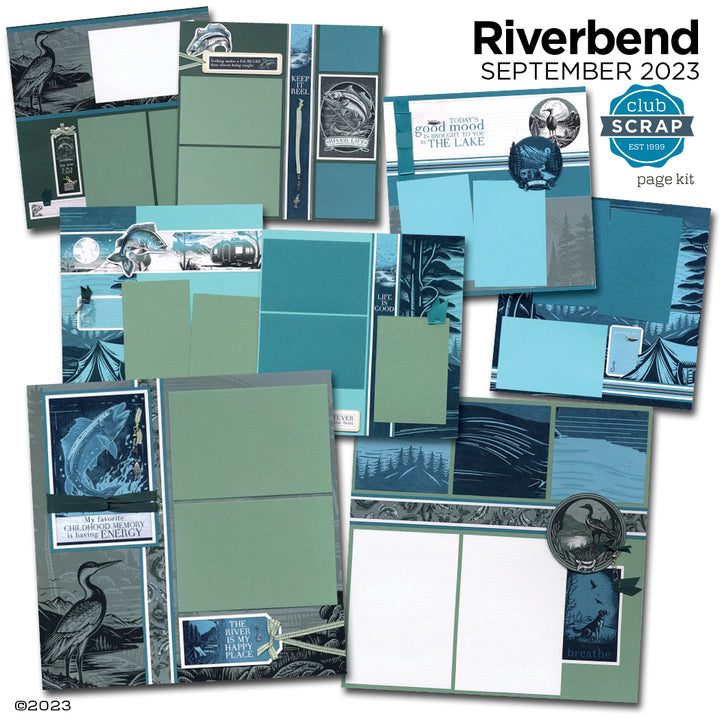 $32.95
Kit includes all of the supplies needed to complete eight fully-embellished 12x12 scrapbook pages. Just add a trimmer, scissors and adhesive.   Includes: (4) 12x12 Prints: 2 ea. Bird Print, Tent Print (8) 12x12 Plains (2) 12.25x12.25 Printed Cutaparts (12)… Read More
Riverbend Pack of Panels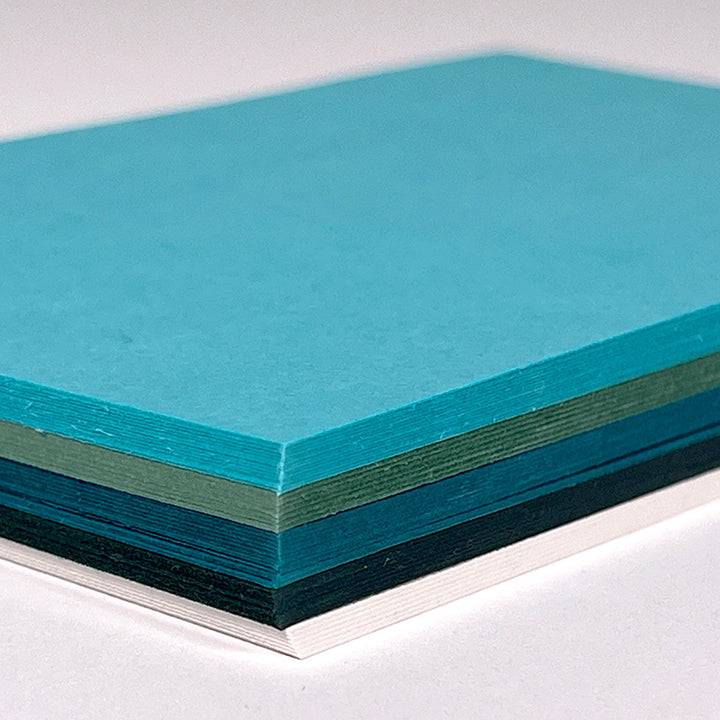 $6.95
A 6-8 ounce pack of premium kit papers from the monthly collection, approximately 4x6" in size. Great for use with die cutting machines, as card panels, for creating page accents and more!… Read More