ABOUT CLUB SCRAP
In addition to our crew based in Neenah, WI, we also have several off-site team members who would do a few backward handsprings to ensure you're happy as a clam with your Club Scrap membership. We serve customers worldwide on a monthly basis by shipping our "pizza boxes" of original designs, and then supporting them with helpful instructions, video workshops, and inspiring ideas shared on our blog.
OUR TEAM
Jacqueline Carney
Collection Designer
Karen Wyngaard
Member Service/Events
Craig Hein
Administrative Coordinator
Deb Kropidlowski
Kit Production
Beth Durie
Order Fulfillment
Kristin Erdman
Website/Tech
Julie Heyer
Member Liaison
THE BEGINNING OF OUR STORY
The whole thing got started in 1999 after a game of golf shared between founders Tricia Morris and Dinah Mueller. Starting with 45 adventurous charter members, the Club grew in numbers and became a dedicated, loyal community of paper crafters sharing the enjoyment of collecting (or hoarding) their monthly shipments together. Many members claim they've met some of their closest friends as a result of Club Scrap. We're sort of like "match.com" for paper crafting buddies.
BECOMING FAMOUS
Global awareness of the club grew when Tricia made several guest appearances on DIY Scrapbooking with Sandi Genovese and HGTV's The Carol Duvall Show. She also became a frequent host of TV Weekly's Scrapbook Lounge. She has taken her experience to Club Scrap's in-house studio and continues to film how-to videos to share her knowledge of rubber stamping, scrapbooking and bookbinding with members. Tricia believes her former career as a piano teacher helped her develop the skills necessary to teach anything, no matter how difficult it may seem, with a simple step-by-step approach.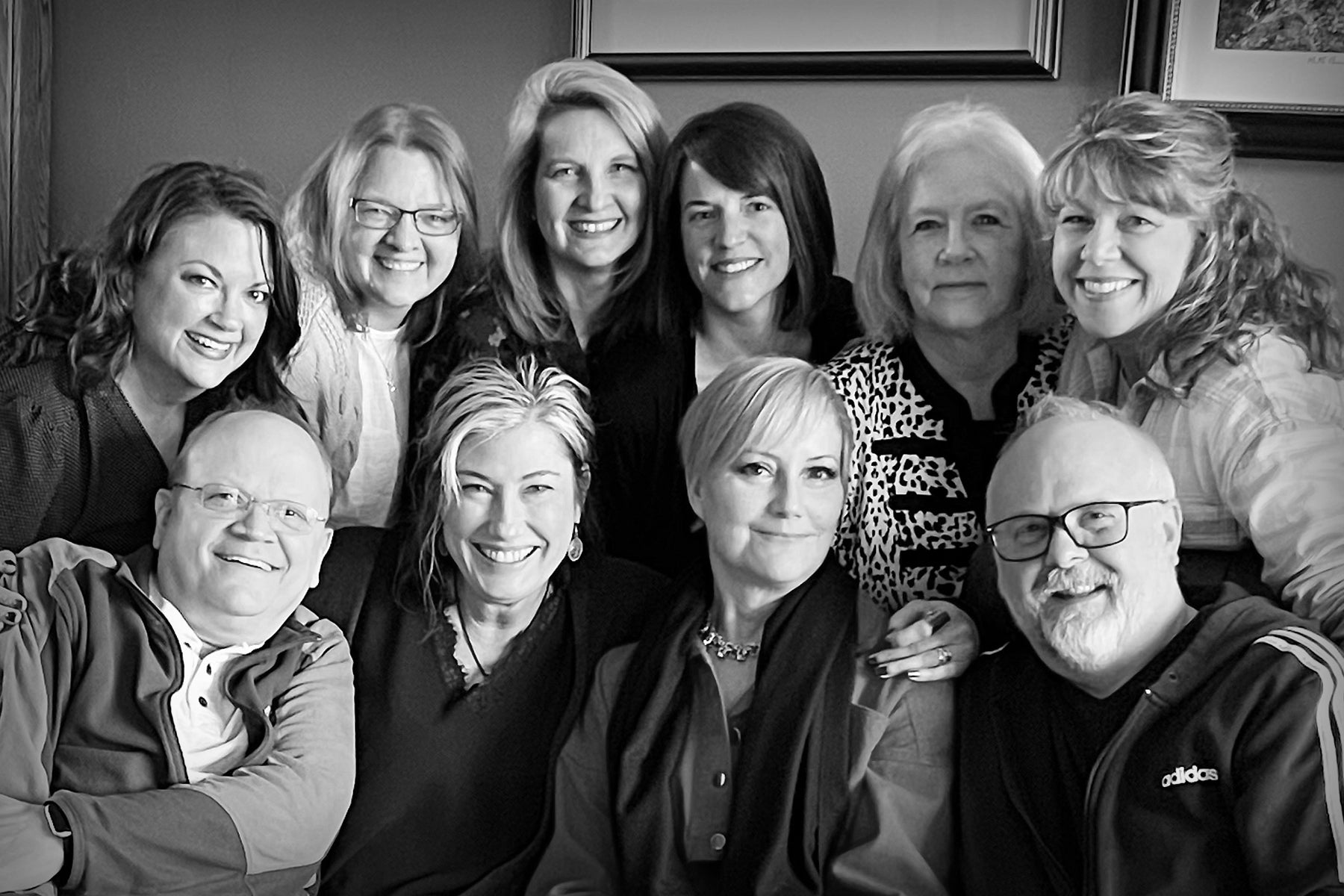 INCREASING PRODUCTION
The business was initially housed in an office/garage and then moved to a small industrial location with access to a loading dock. A warehouse was built in 2003 with an addition in 2005 to accommodate growth. After an economic and industry shake-out, Club Scrap was able to relocate to a perfectly-sized warehouse in Neenah, WI in November of 2013. Neenah is known for its long paper-making history and is located near one of the largest paper mills in the US.
BEST OF THE BEST
Most CS staff members have served the company for nearly twenty years and enjoy the unique opportunity to work with a brand new product line every thirty days. After years of practice, they have a well-established process for making the monthly magic happen. Everything from conceptualizing the designs to collating the paper and shipping the kits is accomplished by a small group of nine gifted members of the Club Scrap family.