November's Cartography Page Kit is a true "photo eater". The color palette is so neutral and versatile, the layouts are sure to be perfect for showcasing memories from almost any occasion.
Cartography Page Kit
Though each Club Scrap Page Kit creates eight coordinating pages, it's rare to use all of them for a single occasion or event. Your best bet is to look at each two-page spread independently when selecting your photos.
Layout 1 & 2
These layouts feature photos from our trip to California earlier this year. We enjoyed a delicious lunch at a funky little restaurant at Santa Monica Pier.
On the right, a single photo spans the space created by the two smaller mats at the top of the page, accented with the magnifying glass cutapart.
Due to a case of "verticalitis", I changed the orientation of the photo mat, and added a second photo (mat with paper from the Cartography Pack of Panels).
Layout 3 & 4
We celebrated my parents' 57th wedding anniversary earlier this year at their favorite hibachi restaurant.
I added an extra horizontal group photo at the top of the left page.
And on the right, I cropped an extra photo to fit onto the cutapart in the lower right corner.
Layout 5 & 6
Scrap photos from a Green Bay Packer Football game on Cartography? Why not?!?
Crop an extra photo to fit beneath the Cutapart collage on the left page.
I chose to remove the trifold element from the right page and save it for another project. Replace it with a cropped photo (mat with Pack of Panels).
Layout 7 & 8
Finally, a few more photos from the restaurant at Santa Monica Pier.
Very little was changed on this two-page spread.
I lieu of four square photos, crop two vertical photos to fit across the four mats on the right page.
---
I look forward to seeing what memories you'll scrap on the Cartography collection. Be sure to share your finished pages with fellow Club Scrap enthusiasts on our Chat group on Facebook!
Cartography Page Kit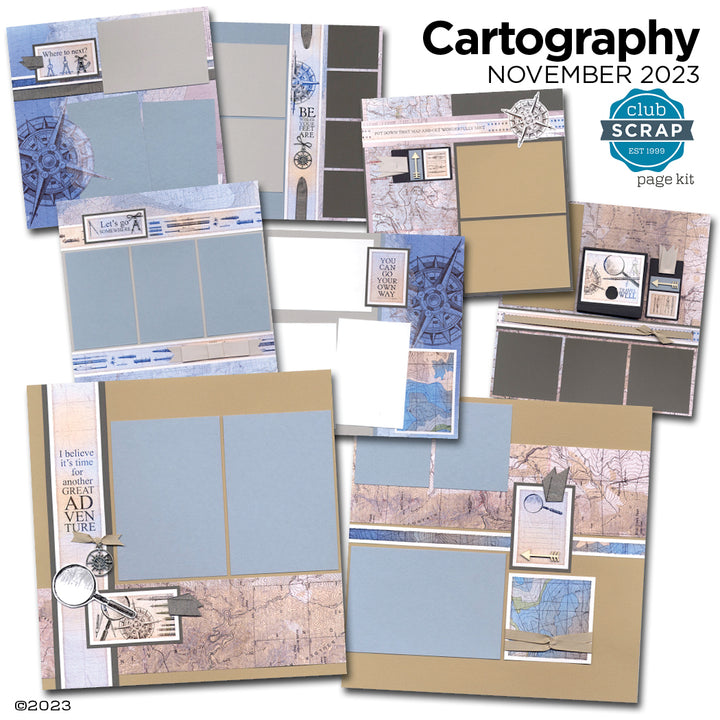 $32.95
Kit includes all of the supplies needed to complete eight fully-embellished 12x12 scrapbook pages. Just add a trimmer, scissors and adhesive. Includes: (4) 12x12 Prints: 2 ea. Mountain Print, Ocean Print (8) 12x12 Plains: 2 each of Blue, Khaki, Lt.… Read More
Cartography Pack of Panels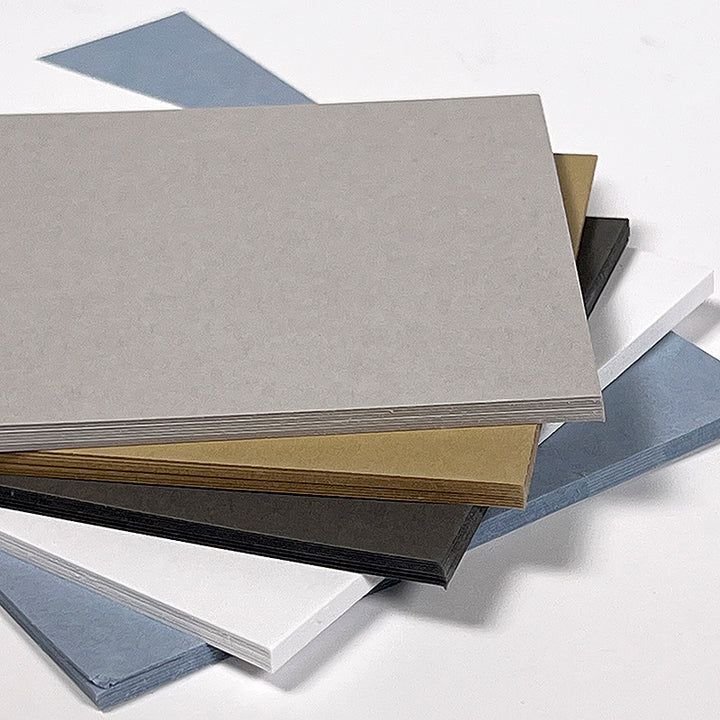 $6.95
A 6-8 ounce pack of premium kit papers from the monthly collection, approximately 4x6" in size. Great for use with die cutting machines, as card panels, for creating page accents and more!… Read More