On May 20, Tricia taught the Handmade Box with Cards workshop on the One of Kind Facebook group. The workshop was designed to help you create a hand-crafted box and a dozen cards from any Club Scrap® Page Kit (plus a few additional materials). The sturdy 5.25x7" box features a unique drop spine design constructed from book board wrapped in card stock.
Typeset Handmade Box with Cards
After seeing the project, I was eager to recreate the box and cards with the Typeset collection.
To replicate my project, gather a Page Kit and the Drop Spine Box Components. Follow the paper assignments below for each step of the trimming instructions (provided in the Handmade Box with Cards download):
1 & 2: (2) Navy
3 & 4: (2) Letters Print
5: (2) Green, (2) Gold, (2) Red
6: (2) Typewriter Print
Trim and sort the papers according to the instructions, including step #7 to crop the photo mats to 4x5.25". The trimming measurements for the Typeset Cutaparts will obviously be different than those shown in the project instructions. Consult the measurements listed on page 2 of the Typeset Page Kit instructions document, if needed.
Typeset Drop Spine Box
When constructing the box, I chose the red grosgrain edge ribbon for the closure.
I just love the grungy, graphic design of the Letterpress Print.
After the box is completed, the remaining supplies transform into a dozen greeting cards. The 4.25x5.5" card size fits the box perfectly. Just add envelopes to create a lovely gift for someone special.
Are you ready to take a closer look at the finished cards?
Thirteen Typeset Cards
After all of the trimming and sorting, you should have one 6x12" Navy in Pocket D. Cut the 6x11 vertically at 5.5". Trim the 5.5x12 at 8.5". Score at 4.25" to create one BONUS card. Follow the scoring instructions provided to create nine more single-fold cards.
Decorate each card with ribbons, die cuts, and embellishments from the Typeset Page Kit.
If desired, create a trio of gatefold cards by altering the scoring measurements on three card bases. To achieve the gatefold design, score each 8.5x5.5 horizontally at 2-1/8 and 6-3/8". To adapt the plain panels, cut each 4x5.25 at 3.75 and 1-7/8". Trim each 3-7/8x5-1/8" printed panel horizontally at 5"; rotate and cut vertically at 3.25 and 1-5/8".
Tip: When adding the Cutaparts, apply adhesive only to the portion that touches the left side of the "gate".
---
I hope my project demonstrates the versatility and potential of this awesome project. Have you made a Handmade Box with Cards? If so, I invite you to share your work on the Club Scrap Chat group on Facebook. It's the perfect place to inspire, and be inspired by, fellow Club Scrap fans.
Typeset Page Kit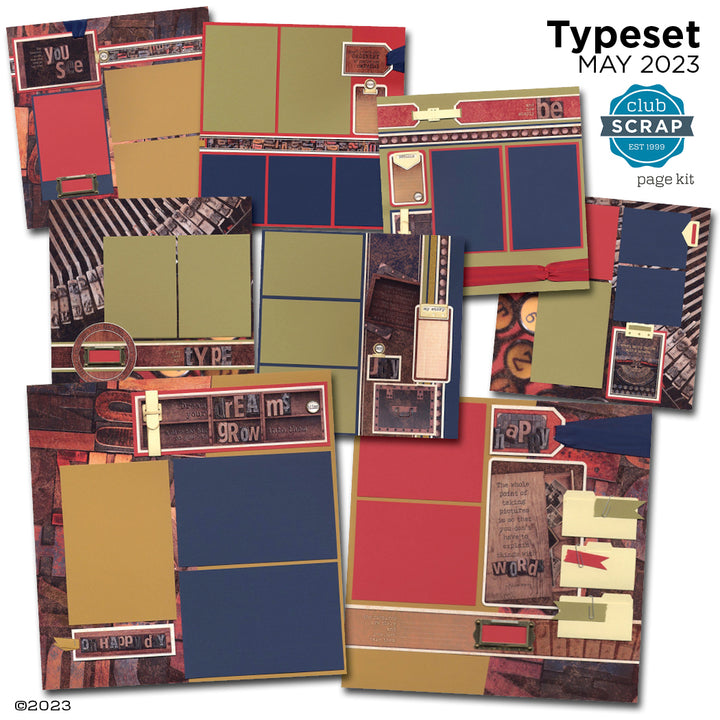 $32.95
Kit includes all of the supplies needed to complete eight fully-embellished 12x12 scrapbook pages. Just add a trimmer, scissors and adhesive. Includes: (4) 12x12 Prints (8) 12x12 Plains (2) 12.25x12.25 Printed Cutaparts (1) 8.5x11 Mini File Die Cut (12) Photo… Read More
Drop Spine Box Components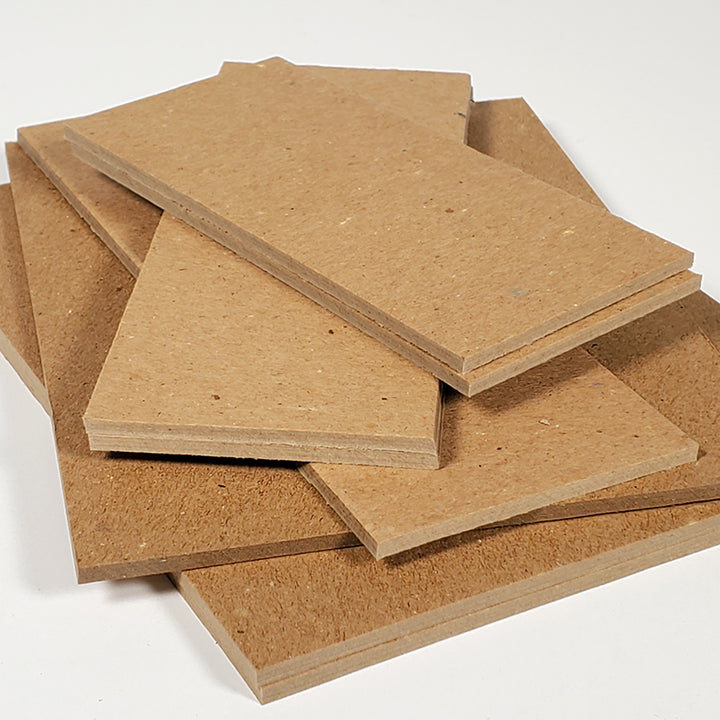 $13.50
Contains (8) pieces of 1/8" thick book board. Makes one drop spine box measuring 5.25x7x3". (A few additional materials and tools will be required.) Kit contains two book board covers, one spine, one box base, two short walls and two… Read More