Create a gorgeous Kintsugi Drop Spine Box with a bonus Mini U-Hinge book. This project comes together quickly following the detailed cutting instructions and videos. I am always in awe of Tricia's ability to turn any page kit into a gift worthy project.
Recently I have fielded a lot of questions from customers about how to embellish the inside pages of some of our more popular mini album projects with the items included in the page kits. I shared some tips when making my version of the popular U-Hinge album with the Renewal Page kit , but felt like this information bears repeating.
Kintsugi Drop Spine Box Project
The Kintsugi Prints are so gorgeous that no additional embellishment was necessary.
If you'd like to make a Drop Spine Box and mini album of your own, simply purchase and download the instructions from our online store. Next, gather your favorite page kit, drop spine box components, 12x12 mat board and a few basic tools. Be sure to check out Tricia's gorgeous Let It Bee version on her blog post.
Mini U-Hinge Book Embellishment Tips
Make an adorable bonus Mini U-Hinge book with the supplies remaining after assembling the box. Trim the page kit cutaparts following the cutting instructions. Separate the border strips into piles according to their artwork. Tricia and Jacqueline work together to ensure that a double page spread has coordinating strips, so use this to your advantage when choosing the cutaparts for decorating the pages of the book.
This mini book is designed with eight fold out pages. Measure the width of each page and cut the border strips to fit perfectly. There is plenty of extra paper to layer with the cutapart strips.
The trimmed and layered pieces from this set can embellish two trifold signatures. Pair the same style strips with the matching color fold out page.
Notice the strips are positioned a bit differently on each page.
The addition of the cutapart sentiments complete the pages.
Cut Slate photo mats to strengthen lighter text weight fold-out pages. I couldn't resist choosing these beautiful Gold sheets to create my album.
The Kintsugi cutaparts feature hearts, leaves and a bowl. Fussy cut the images and create small clusters to embellish the corners on a plain page.
Don't be afraid to trim a cutapart in half! These elements were too big to fit on the pages as designed.
Pair each piece with a complimentary border strip.
Let's take a closer look at the finished pages and box.
Which Club Scrap project is your favorite? Let us know in the comments below.
Happy Crafting!
Julie
Drop Spine Box Components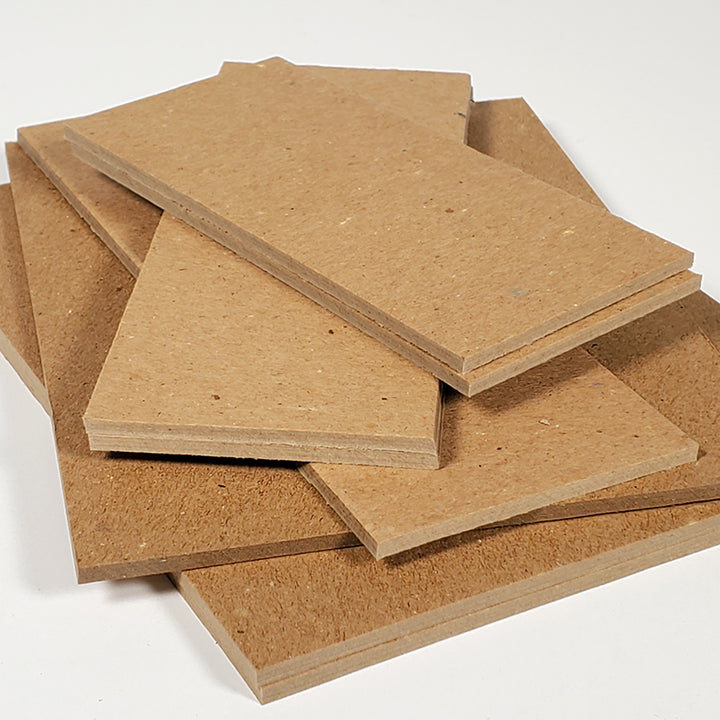 $13.50
Contains (8) pieces of 1/8" thick book board. Makes one drop spine box measuring 5.25x7x3". (A few additional materials and tools will be required.) Kit contains two book board covers, one spine, one box base, two short walls and two… Read More
Drop Spine Box and Mini U-Hinge Book Instructions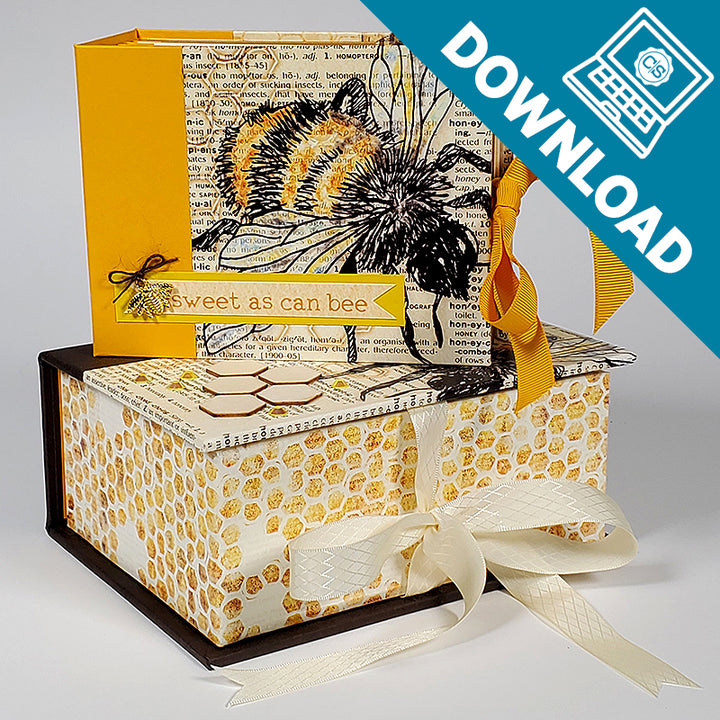 $11.05
THIS IS A DIGITAL PRODUCT SENT VIA EMAIL Make an adorable mini album that fits into its own custom drop spine box using your favorite page kit. The sturdy 5.25x7" box features a unique drop spine design constructed from book… Read More