If you participated in Club Scrap's SSBE @Home workshop December 11, you're in the right place! We hope you enjoyed learning more about our Mini Slimline Card Formula.
Watch the replay to learn how to create a set of three greeting cards with matching envelopes for mailing.
You can download the card formula and instructions below.
To recreate this project, you'll need three 12x12 Papers, a 12-inch paper trimmer, ScorPal, Bone Folder, Grid Ruler, Tape, Scissors, and an Accordion Pocket File (optional).
Galaxy Mini Slimline Cards
As we trim each sheet of paper, the pieces created will be assigned to one of four pockets in the accordion pocket file. If you're using the Galaxy Page Kit or Card Kit to complete this project, you'll have all the ribbon and decorative elements you'll need to complete the cards and envelopes. Alternatively, grab the Galaxy stamps for fun decorating potential!
We recommend watching the video workshop before starting the project. Then, watch again at your own pace while completing each step. You'll learn lots of tips and techniques along the way to help you complete similar projects successfully.
Once you master the formula, you can use it again and again with different papers from your stash. Check out the cards below made using the Let It Bee collection.
And these cards made using In Transit papers and stamps.
As always, thanks for joining us for this fun, efficient workshop. If you're not already a member of Club Scrap, consider a subscription. Thousands of paper crafters have been inspired by our monthly kits for scrapbookers and card makers for over 22 years, and now it's your turn to give us a try!
And remember, anyone can shop, but members always save. We'd love to welcome you to the family.
Tricia
---
If you plan to use supplies from your stash, you'll need to gather the following:
Any CS® Card Kit of your choice, OR
(3) 12x12 Papers, and
24" Coordinating Ribbon, Stamps, Embellishments
Accordion Pocket File (Optional)
2 oz. Bottle CS® Bookbinding Glue
Needle-tipped Applicator
Corner Chomper, or similar tool
Adhesive
Tape
Let It Bee Stamps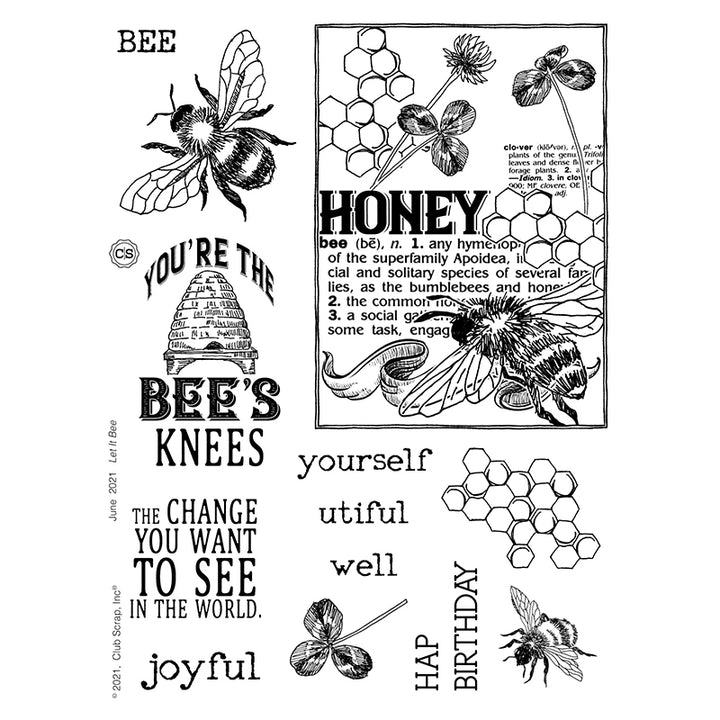 $19.25
Our premium clear photopolymer stamps are ready to use; no prep required. Stamp sheet measures 6x8" and includes fourteen individual images and phrases. Deeply-etched for high quality impressions Clear substrate for easy positioning and accurate stamping Non-yellowing and durable Apply… Read More