Thank you for joining us on the VOLUME Facebook Group or YouTube Channel for the Hand Stitched Book workshop. During the presentation, students learned how to make a beautiful hand stitched book featuring Club Scrap's Cartography collection.
Take a moment to check out the Craft Along Kit in this video:
The finished book size is 6x8" and is designed to easily hold vertical 4x6" photos.
The book features a beautiful exposed stitched spine.
Enjoy decorating the inner pages by adapting the page kit cutaparts and embellishments and then load it with photos and journaling.
The VOLUME Craft Along Kit is available in limited quantities. The kit includes:
Cartography Items: (4) 12x12 Printed Papers, (8) 12x12 Plain Papers, (2) 12.5x12.5 Printed Cutaparts, (12) Photo Mats, ((1) 12x12 Flipping Folio Die Cut, (1) Compass Charm Pack, (3) Arrow Woodcuts, (2) Black Tags, 3 pc. Ribbons
(1) 12x12 Black Mat Board
3 yds. Black Waxed Linen Thread
Bookbinding Needle
Foam Brush
Printed Instructions
Additional Tools & Supplies
To participate in the virtual workshop, gather the following:
CS® Bookbinding Glue
Needle-tipped Applicator
12" Paper Trimmer
3x14" Grid Ruler
Accordion Pocket File (optional)
Bone Folder
Awl (or other piercing tool)
Stitching Cradle (or cork board)
Pencil
Scissors
We suggest viewing our full presentation prior to doing the final assembly of the project. Watch again while working at your own pace to ensure success. We promise you'll learn lots of helpful tips to enhance your arsenal of crafty skills!
Tricia
---
Once you've completed your project, try making more Hand Stitched Books with other Club Scrap page kits.
If you plan to use supplies from your stash, you'll need to gather the following:
CS® Page Kit of your choice
Hand Stitched Book Instructions Download
12x12 Black Mat Board
3 yds. Waxed Linen Thread
Bookbinding Needle
Foam Brush
CS® Bookbinding Glue
Needle-tipped Applicator
12" Paper Trimmer
3x14" Grid Ruler
Accordion Pocket File (optional)
Bone Folder
Awl (or other piercing tool)
Stitching Cradle (or cork board)
Pencil
Scissors
Hand Stitched Book Craft Along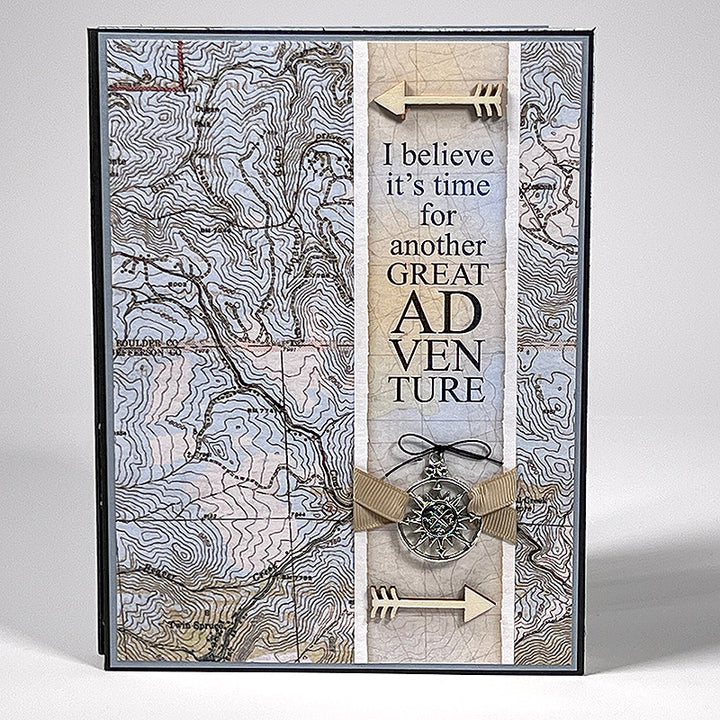 $39.95
We invite you to join us on the VOLUME Facebook Group or YouTube Channel on November 17-18 for the Hand Stitched Book workshop. During the presentation, you'll learn how to make a beautiful hand stitched book featuring Club Scrap's Cartography… Read More
Hand Stitched Book Instructions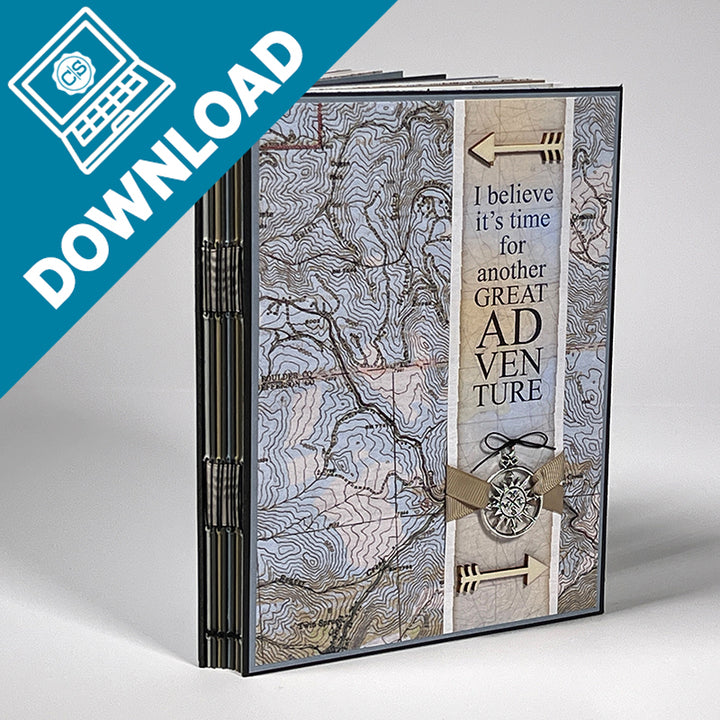 $5.50
THIS IS A DIGITAL PRODUCT SENT VIA EMAIL Learn how to make a beautiful hand stitched book from any CS Page Kit and 12x12 Black Mat Board. A few additional supplies will be required. Download includes a 4-page printable PDF… Read More