Create golden accents on stamped images with Gold Perfect Pearls. Don't have Perfect Pearls on hand? There are a variety of other mediums that would work with this technique, like gold metallic inks, sprays or even gel pens. However, I just love how the Perfect Pearls make these gorgeous stamped images glow!
Golden Accent How-to
Place the large dragonfly image on a stamp platform and add the image to a white panel with Ash Ink.
Dip a wet paint brush into the Cobalt Blue and Mixed Berry colors from the Peerless Watercolor sheet (included in the Gossamer Page and Card kits). Add color directly to the stamp, then close the lid on the platform to transfer the paint onto the white panel.
Carefully blend the colors with the wet brush.
Place a small amount of gold Perfect Pearls powder onto a palette. (I used a clear acrylic stamping block.) Mix the powder with a bit of water to form a paint-like consistency.
Brush the gold paint onto the wings portion of the stamp.
Close the lid on the platform to transfer the color to the stamped image. Allow the paint to dry thoroughly.
Use detail scissors to remove the dragonfly image from the panel.
Repeat the steps above to create a firefly with golden accents.
Gossamer Layout with the Bonus Page Formula
The golden accent dragonfly and firefly are perfect embellishments for this two-page spread.
Gossamer Dragonfly Card
The golden accent technique is great for cards, too!
Stamp the dragonfly image onto a white panel using the steps above. Add a stamped sentiment in Amethyst ink. Place the panel in a "spray tray" to protect your work surface. (I always use an empty Club Scrap pizza box.)
Remove the nozzle from a bottle of gold shimmer mist and tap it lightly to dispense color onto an acrylic block. Pick up the color with a speckling tool (or an old toothbrush works great, too) and flick the colors over the stamped panel.
Mat the panel with a "practice" panel from a previous creative session. This "art-orphan" panel isn't perfect, but makes a beautiful mat for this card.
---
What do you think? I hope you'll consider adding golden accents to your next project. If you do, be sure to share your results with me on the Club Scrap Chat group on Facebook. Hope to "see" you there!
CS Hybrid Ink Pads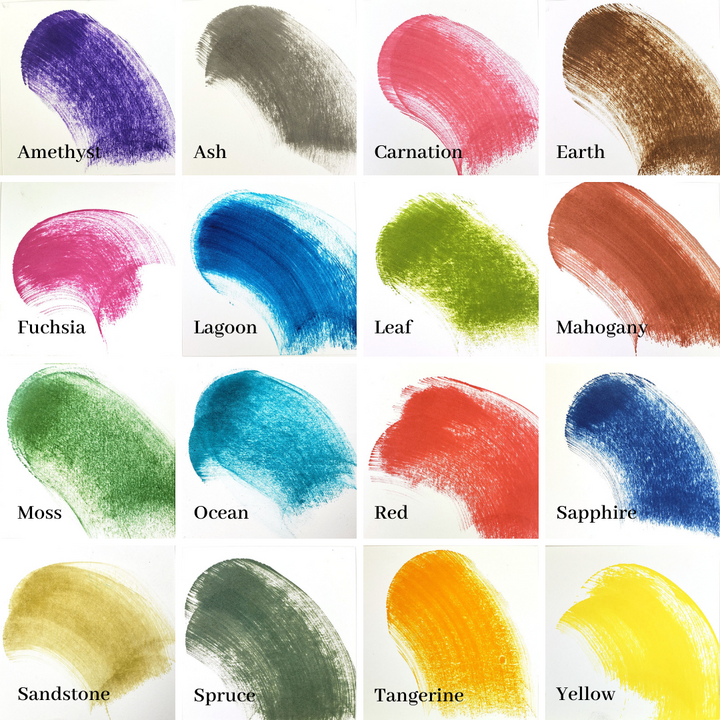 $6.35
Exclusively Club Scrap®, this hybrid craft ink combines the most exceptional ingredients of both pigments and dyes for a fine, crisp, fast-drying image! Don't forget to stock up on re-inkers!… Read More