Leave it to Club Scrap to design clever gifting ideas you can put together quickly and easily. Make a set of three Gift Card Holder greeting cards using one of Club Scrap's newest card formulas.
Create three Gift Card Holders from just three sheets of 12x12 paper. Add stamps or your favorite Card Kit Cutaparts to complete each card. The 4.25x5.5" card structure features a clever pocket designed to hold a gift card from your favorite retailer.
Under the Sea
After purchasing and downloading the card formula, gather the following papers from the Under the Sea collection: Card Kit Print, Deep Blue and Sea Green Plains. Follow the trimming and assembly instructions to build the basic structure for all three cards.
Decorate each card with images and sentiments from the Under the Sea stamp sheet. White Pigment, India black and Sapphire Hybrid inks coordinate beautifully.
Add ribbons and other embellishments as desired.
Open to reveal the handy hidden pocket, perfect for stashing cash or a gift card. Tip: Add a light-colored panel inside when working with darker papers. It makes adding a hand-written note much easier!
Let It Bee
Papers and stamps from the (now extinct) Let It Bee collection come together to create this whimsical set of cards.
Simple stamping and embellishments make finishing each card easy.
A light-colored panel nested onto the print makes the perfect place to add a hand-written message.
---
I love having a batch of these clever cards handy for graduations, weddings and birthdays. What collection will you pair with this versatile card formula? Share your creations on our Club Scrap Chat group - you never know who you'll inspire!
Gift Card Holder Card Formula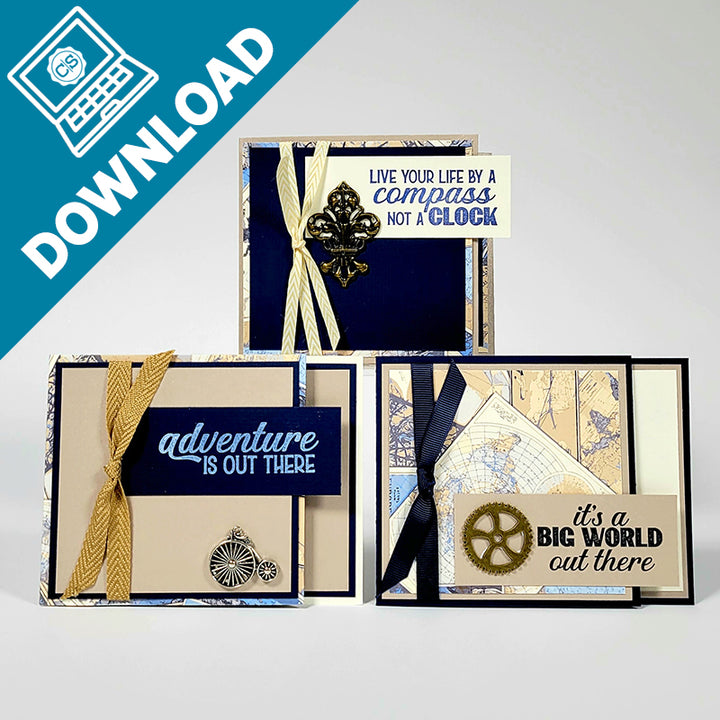 $4.39
THIS IS A DIGITAL PRODUCT SENT VIA EMAIL Create a set of three Gift Card Holder greetings from three sheets of 12x12 paper - just add stamps or Cutaparts. Each 4.25x5.5" card fits into a standard A2 envelope. Download includes… Read More